Noah and I have been tying up some meat in anticipation for some fall brown trout fishing…here are two streamers that popped off the vice recently.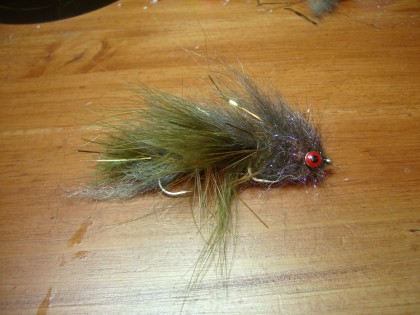 This tie is loosely based off Rich Strolis' Hog Snare and my Stocker Snack. Some llama fur and Ice Dub in a dubbing loop made for a really nice head. Hopefully it will interest some big fall browns.
Noah tied up this triple articulated llama fur monstrosity. This one's definitely gonna need an eight weight!
Tight lines,
Conner