To some people, fishing for 3-6″ trout is pointless and a waste of time. But for me, just getting the chance to fish and enjoy the beauty of Creation is a blessing. I love fly fishing for trout even if they're small.
A while back we fished a small stream near our cabin. We caught little baby brown trout, ranging from 3-4 inches.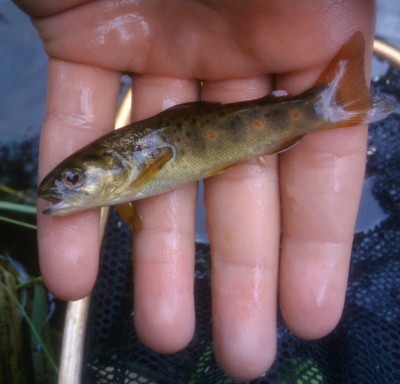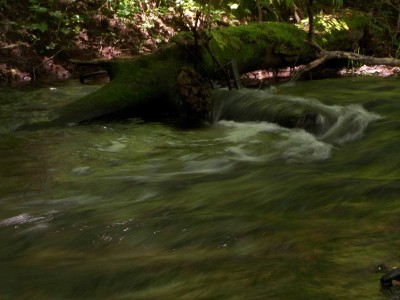 The streams that these trout live in are almost always stunning. Fishing Lake Taneycomo has its place for the big trout; but these small creeks are just as beautiful as the wild trout that live in them.
In November, we took a week to explore the Smoky Mountains in Tennessee. Just casting my rig up into the current seam and having a tiny trout come up and engulf my fly is really amazing. It's hard to put into words.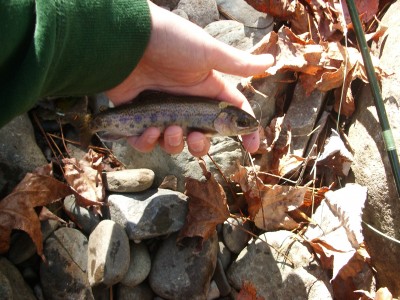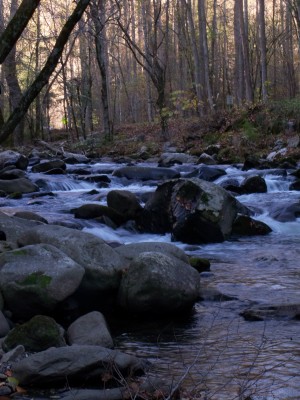 Baby trout are fun and challenging. I'm looking forward to catching some more in 2013.
Tight Lines,
Braden