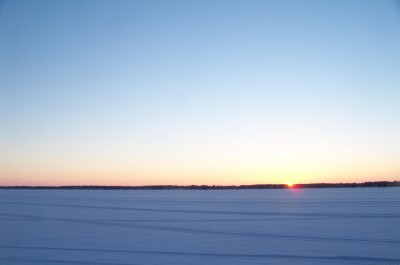 For those that have never experienced it, ice fishing conjures an image of a guy sitting on a bucket for hours in subzero temps in the middle of a frozen lake freezing to death and maybe pulling up a few small bluegills. For most fly fisherman, its hard to believe that enduring extreme cold while dredging live bait on a tiny jig can be fun. Fly fishing for trout is one of my absolute favorite things, but when winter rolls around and the lakes start freezing up, I get pretty excited about ice fishing. When the bluegills or walleye start hitting, action can be fast and furious, and even a bluegill can put up a great fight on an ultralight ice stick. Wrangling 18″ walleye and angry pike through a little hole in the ice adds some chaos and excitement. If you've ever fished big bluegills through the ice, you know they can get just as persnickety as a trout, disdaining even the most convincing offering. The challenge of consistently finding walleye through the ice will keep any fisherman on the edge of his game. And after a long day on the ice, a fresh shore lunch (or dinner) of walleye or bluegill is hard to beat. Ice fishing has its own charm and unique draw to it, kinda like catfishing. Its just awesome.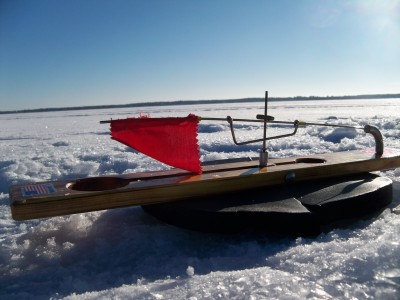 This past week found us in search of walleyes, bluegill, perch, and pike through the ice on northern Minnesota's Gull Lake, known for producing big walleye. A huge cold front made fishing tough. Temps plummeted almost twenty degrees overnight, putting the fish in a lazy mood. However, we still managed to scrape out a few walleye and some nice bluegill.
We fished with Walleye Dan on Monday. If you are ever looking for a guide or ice house in the Brainerd/Gull Lake area, we highly recommend him. He's a great guide, and a ton of fun to fish with. We hopped in his Sno Bear in the pre-dawn hours of the morning and made the half mile run to his fishing spot. Within seconds of dropping his minnow-tipped jigging spoon down the hole, Braden hooked a little walleye (his first ever!). The first few minutes of dawn produced the best action, with a few hookups and one more walleye landed by Braden. However, the weather was against us, and the fish just weren't moving.
The fishing continued to be tough on a brutal New Year's Day. 2013 brought temps hovering around zero, with windchills hitting the negative numbers. It took a lot of hiking to find the fish, but we persevered, and Braden and I caught some nice bluegills in the few hours we fished.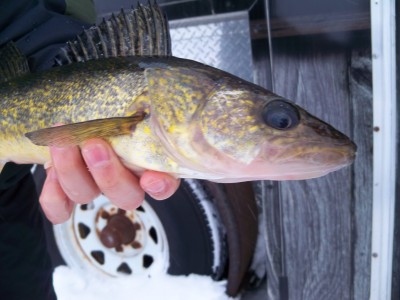 It warmed up a bit on Wednesday, so the bite was a little hotter. Again, the best action was right at first light. Braden started the morning by hooking a big walleye that popped off at the top of the hole, and a few minutes later landed the fish of the trip, a 16″ walleye that slammed his green Swedish Pimple. The fish were biting on and off throughout the day, and we ended the day with five walleye iced.
I hit the ice solo on the last morning of the trip. I fished a smaller bay in fifteen feet of water on the outside edge of a weedbed. Fish were moving, and the action was pretty good. I had a decent largemouth swim through and eat my ice fly, but I missed the hook set. The bluegill action was pretty consistent. I tight lined a #14 tungsten jig with an ice fly dropper. A few fish took the jig, but most came up and inhaled the ice fly. I iced five bluegills up to eight inches for dinner, and released a few more.
Conner