On a Friday morning we packed the van and headed to the Quarry. There is something magnificent about the Quarry. All those abandoned granite pits filled with water, just waiting to be fished. Over a half dozen quarries for fishing are home to numerous bass, large and small, with high cliffs, rock piles, and deep water.
We first go to quarry 11 for bass. I tied on a Braden's Crayfish and started fishing. Then I heard Braden yell "Fish on!" so I run over there and Braden has a nice 12″ bass.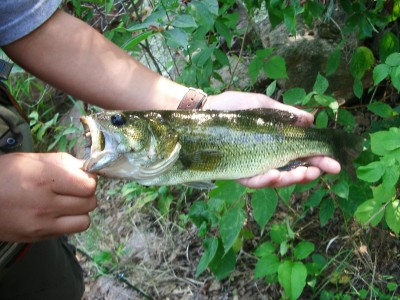 Braden and I move to fish off some cliffs. Braden catches another bass, a 8″ this time. I move down some more, cast, and then I have one on. A nice 8″ largemouth.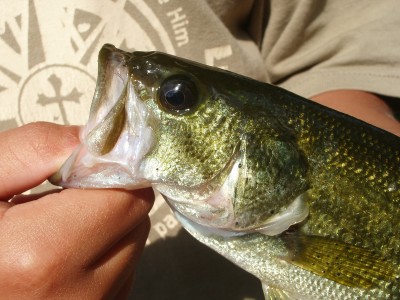 I cast some more and hook into strong 12″ largemouth.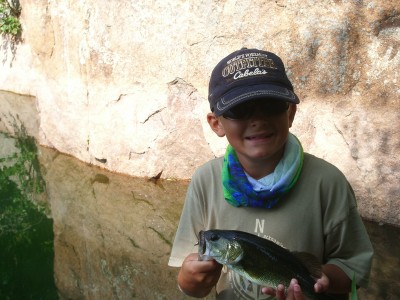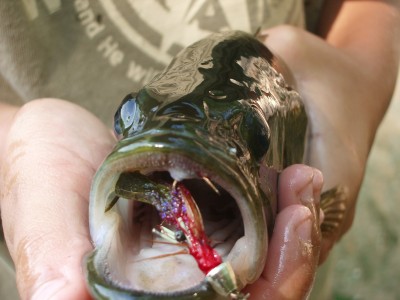 Then we pack up and move to quarry 13 and fish for a short time with no luck, so Braden and I hit the trail and walk to 18. Braden and I got there and wet our lines and caught plenty of sunnies. I saw a crappie so I cast to it and he bit it, but I set the hook to soon. So I cast again and he bit it again, but I waited to long to set the hook. I cast one last time, and he was on. He fought for about 30 seconds and then he spit the hook. Conner and Grandpa also caught lots of sunfish. We all got some at 18.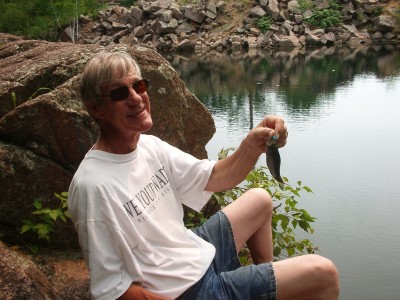 Tight Lines,
Noah