2013 was an awesome year for us, and looking back I think we can say it has been our best year of fishing yet. The bass fishing was on fire this spring up at the cabin, and each of us added personal bests for multiple species. We fished quite a bit with both fly and spin gear, and were truly blessed to have the opportunity to catch some great fish in awesome places. A huge thanks to everyone who reads our adventures and tight lines in 2014! Here are a few of the highlights, in no specific order…
Driftless Trout
We didn't make it down to the Driftless many times this year, but we did bushwack into an awesome creek deep in the remote "backcountry".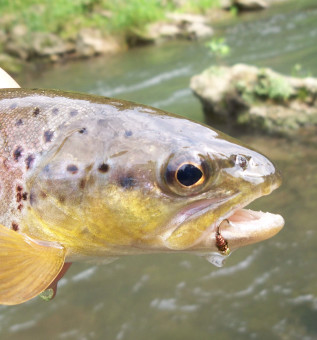 September found us on the South Branch of the Root river for our annual Driftless fall camping trip. This trip is one of our favorites, and this year we hit a good trico hatch and caught plenty of wild browns.
Colorado
I caught my first few trout on a fly in Colorado, so I was excited to go back in 2013. High, cold water and snow made things a little tough, but we managed to scrape out a few fish, including some fat rainbows, a cutthroat, and a grayling…
Florida
In January I added a few new species to my list and reached a big goal in my fly fishing ventures, catching a fish in saltwater on a fly rod! I caught a few little seatrout on Sanibel Island on a Schminnow while wading a grassy flat. They weren't monsters, but they were fish! Braden also hooked a few, but they unfortunately popped off before he could land them.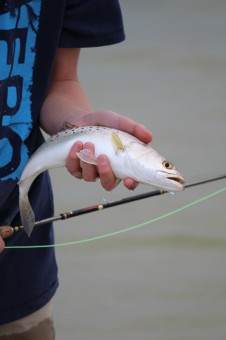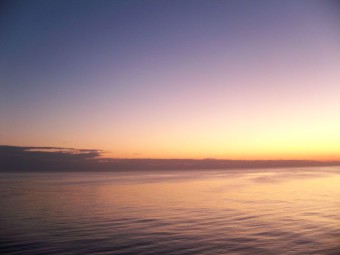 One of the more memorable (and crazy) catches of the year also came in Florida on a small citrus grove pond, where we got chased out by a gator!
Bass Opener
2013 was easily the best year of bass fishing we've ever had. With the late spring and colder, cloudy weather, Opening Weekend here in Minnesota was just awesome. The fish were in the shallows and hungry, still fat with eggs. Noah put three fish over 4.5 lbs on the board in the first afternoon of fishing, beating his personal best on almost three consecutive fish! The fishing was amazing, and we caught lots of fish on both fly and spin tackle.
The walleyes were also in the shallows searching for a meal around low light. I landed my first walleye on a fly rod and my personal best, a 23 incher that hit a Meat Whistle right after dark….
We also did some trolling in deeper water and Noah launched floating Rapalas on a shallow flat after dark. Both methods produced some gold...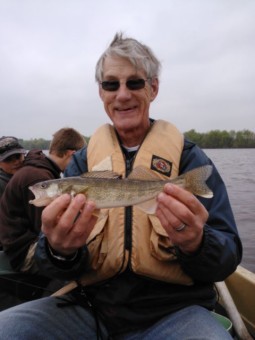 Boundary Waters
The Boundary Waters Canoe Area Wilderness on the MN/Canada border is one of the best fisheries in the Midwest. We trekked up there at the end of July for a week of canoeing, camping, and fishing in the rugged wilderness. To put it lightly, the weather was less than ideal, with record low temps approaching freezing, heavy wind up to 20 mph, and a constant cold drizzle all week. Whitecaps hammered the lake we were on, leaving us shorebound for most of the trip. We toughed it out, however, and caught some awesome fish. Noah landed a MONSTER of a 36 inch pike that will probably go down as the best fish of 2013….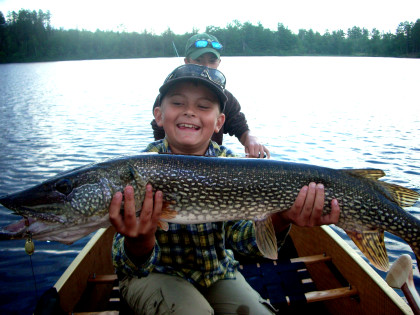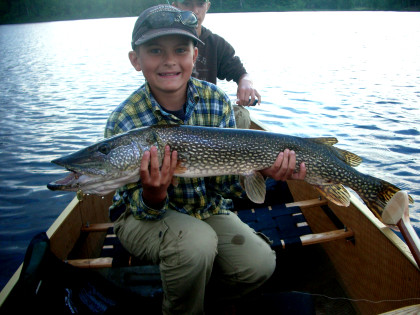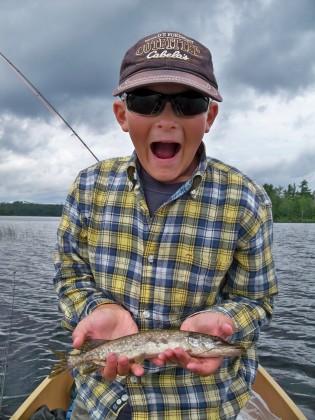 Lake Fishin'
We fished up at the cabin a few times this summer…
Lake Pepin
In the spring we made the trip down to Lake Pepin on the Mississippi River to chase some walleyes. It was a great day of fishing, and we boated lots of fish, including some white bass, plenty of walleye and sauger, and a few smallmouth…
Hunting
We did quite a bit of duck hunting this year. Braden and I also got into bowhunting and hunted a few times this fall….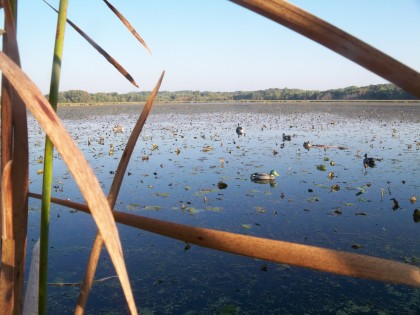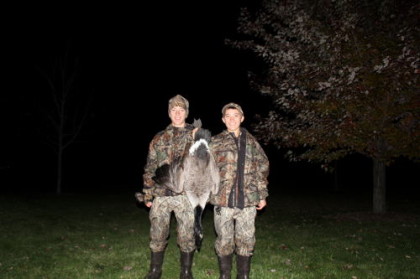 Ice Fishing
We ended the year with some hardwater fishing on the "crappie hole", a small local lake that has produced some slabs for us in the past…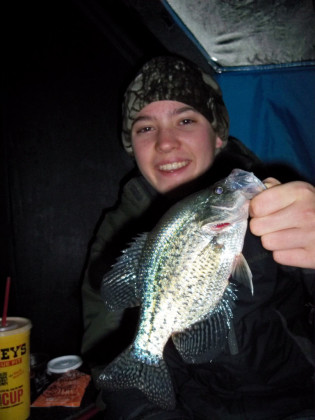 On the fly tying side of things, our flies are now available on Fishinggear.com. We're offering hand-tied flies and ice flies including some signature patterns that we tie and fish.
2013 was a great year for us. We all learned lots as anglers and spent plenty of time in God's awesome outdoors. A few personal records were broken, and we caught some great fish. Thanks for the support and tight lines in 2014!
3 Brothers Flies