2012 was probably the best year we've had as fly fishermen. It was our first full season fly fishing southeastern Minnesota's Driftless Area. We fished a ton, camped, and caught some great trout. Here are a few pics and highlights from the season.
Driftless Trout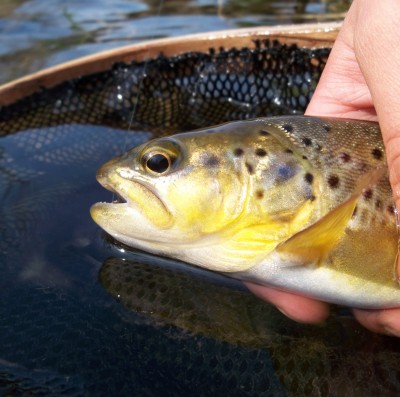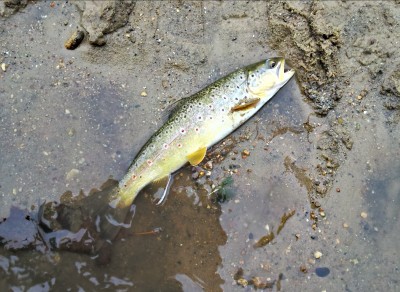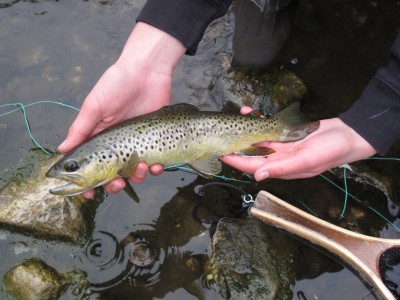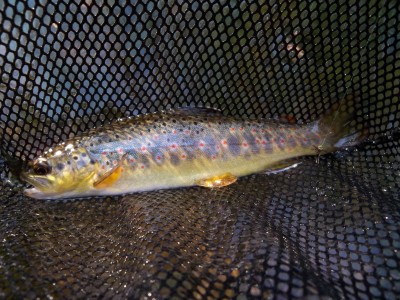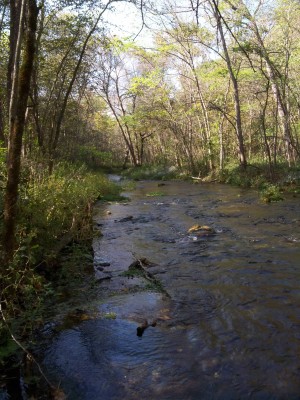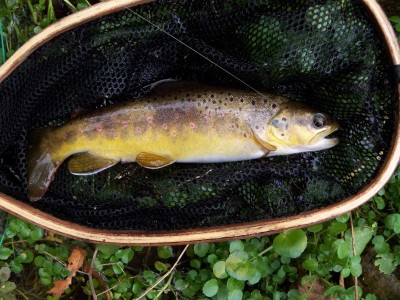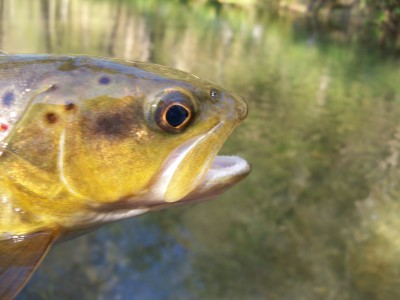 Great Smoky Mountains National Park
The Smoky Mountains were amazing. We fished Great Smoky Mountains National Park for almost a week in late October. Endless miles of beautiful, trout-filled streams cascaded through the park. While the weather didn't cooperate on the first few days, we still got some awesome small stream fishing. I landed a 17 " rainbow, the biggest I've caught on the fly.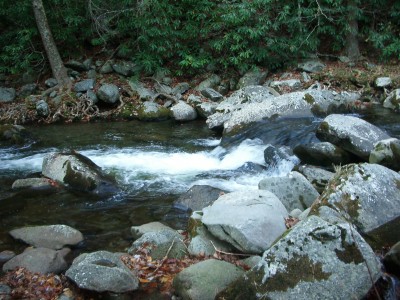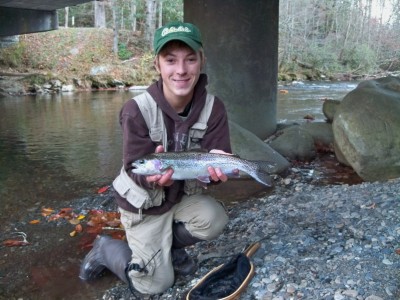 Lake Taneycomo
Warmwater
The warmwater fishing was great this year. We started throwing big, heavy flies for bass and it payed big. I caught my first pike on the fly, and Braden and I also caught our first smallmouth on a fly rod. Noah terrorized the local panfish population with his glass rod and some Noah's Minnows. Highlights include a camping trip to the St. Croix River, lots of fishing at the cabin, and finding some small, quiet rivers loaded with fish.

We duck hunted a few times in central MN with our cousin Andrew. It was a blast…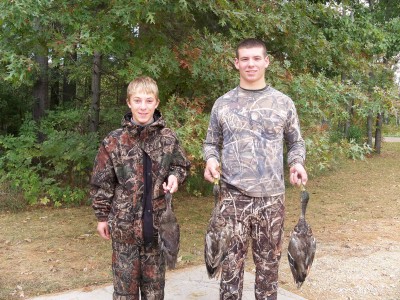 Ice Fishing
We brought in the new year with some hardwater fishing on Gull Lake.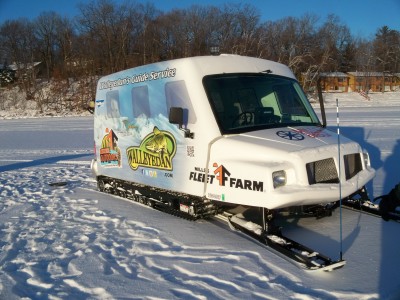 Tight Lines in 2013 and thanks for reading!