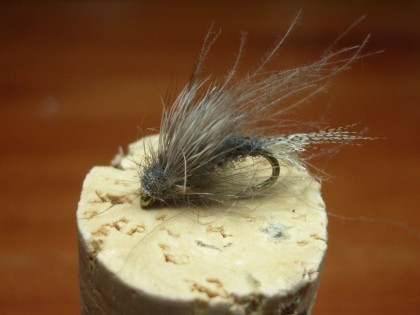 Here's another fly that has great ties to Minnesota, with all the materials harvested in the state. CDC is another one of my favorites, so I paired it with lemon flank feathers and deer hair to create this nice little emerger. I absolutely love emerger style flies like this, and I'm excited to get it out on the stream and see if the trout approve.
Hook: # 14 dry
Thread: 8/0 Black UNI
Tail: Cream antron, clipped to half the length of the hook shank, and lemon wood duck fibers
Body: Red squirrel dubbing
Rib: Brown 210 denier Ultra Thread
Hackle/underwing: Natural gray CDC, palmered
Overwing: Deer hair
Head: Red squirrel dubbing
Check out some more flies tied with lemon wood duck here….