I'm incredibly excited to announce the first article we've published on the Fishing Gear blog! Head over there and check it out for a few tips that will help you put more fish on the ice when the fishing gets tough…
Selecting Lures for Panfish and Trout Under the Ice – 3 "Triggers" that'll help you put more slabs on the ice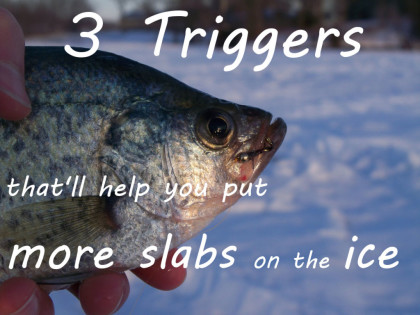 If you're not familiar with Fishing Gear, it's a great site that showcases specialty hand-crafted fishing tackle from small, independent producers. They've put together a great selection of neat gear from sweet companies, including some hand-tied bugs.
We're very grateful for the opportunity to contribute to the site, and hopefully you'll see a few more posts from us in the near future…
Tight lines and thanks for the support!
Conner