Here are a few shots from the Great Waters Expo that took place up in Blaine this weekend. We had a great time wandering the booths and met some awesome people from the local Midwest fly fishing community….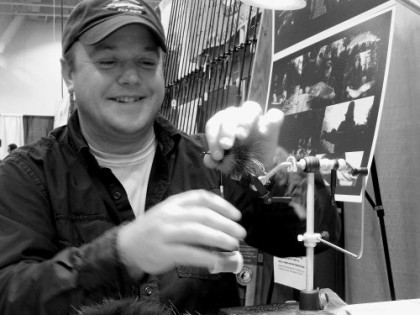 Musky guide Jason Stewart tying up a warmwater bug at the Great Lakes Fly Shop booth. John had a great spread of gear for fly fishing the northwoods and had plenty of his signature frogs in the fly bins too. If you're ever in Duluth be sure to stop by and check out his shop…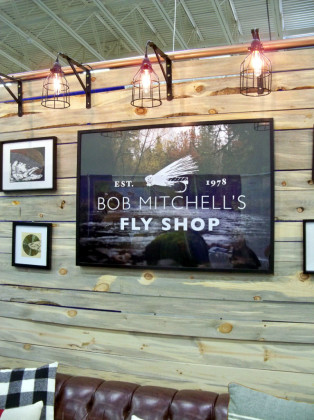 We had a great conversation with Damian Wilmot and Matt Paulson at the Superior Fly Angler booth. Damian is the owner of Fly By Night Guide Service, specializing in night fishing and steelheading on the Bois Brule. He also runs warm water fly fishing trips and grouse hunts – definitely an awesome adventure in northern Wisconsin! Matt Paulson of the Superior Fly Angler was twisting up some cool steelhead flies for the upcoming season. He runs a full service fly shop near the legendary Bois Brule River, a great stop for fly fishermen hitting the Superior tribs.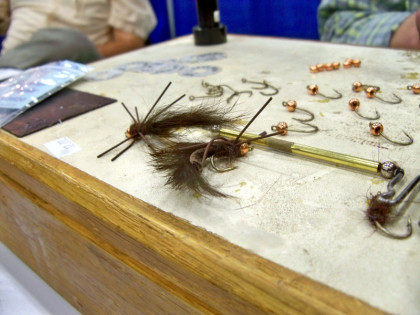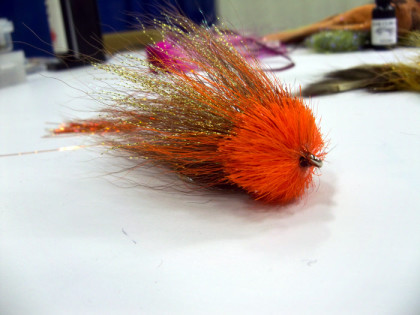 One of the coolest booths at the show belonged to John Piacquadio from the Twin Cities Urban Fly. An artist and guide that frequents the urban waters of the metro, John had some sweet limited edition fly prints on display…