Winter has settled in here in Minnesota, and it's been a particularly harsh one this year. It seems like most of the time temperatures struggle to stay above zero or in the single digits, but only the harshest of frigid subzero days have kept us off the ice. Chasing crappies and bull bluegills over on the "crappie hole" has taken most of our time this winter.
The "crappie hole" is our home water, and where we've spent most of our time on the ice. Though hardly considered a lake by Minnesota standards, the pressure the little hundred-acre lake receives is insane. The number of weekend anglers that take up residence on the ice surpasses the population of more than a few small towns. Despite the armies of ice fisherman that hit the water each winter, the lake sustains a surprisingly decent population of crappies, bluegills, bass, and pike. It's not a Mille Lacs or Lake of the Woods, but the murky little lake holds its own special charm.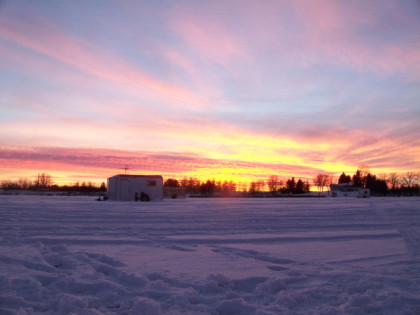 The first few ventures on the ice during the last week of December weren't particularly productive, but we caught a decent number of fish each time. On about our third trip, we caught up to the bull 'gills on a "remote" weed bed that only had a handful of ice houses within a hundred yards. We found bluegills holding in the weeds in ten feet of water, with crappies roaming the flats in fourteen feet of water, which is the deepest the lake hits. Ice flies and tungsten jigs tipped with waxies produced plenty of bluegills in the day and crappies low light. I fished a new TUNGSTEN Slab Spike (which is now available on Fishing Gear!!:) on a tight lining setup and put some nice fish on the ice. The tungsten bead got it down quickly and allowed me to fish it solo, which was great for hole hopping and active jigging.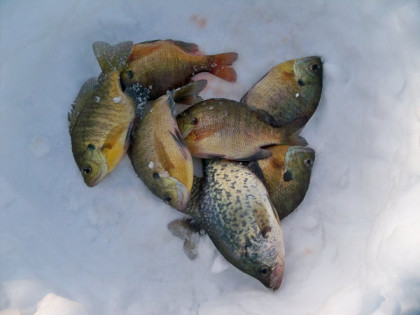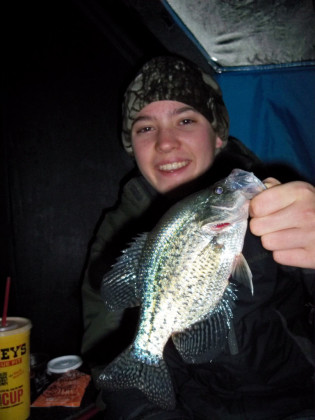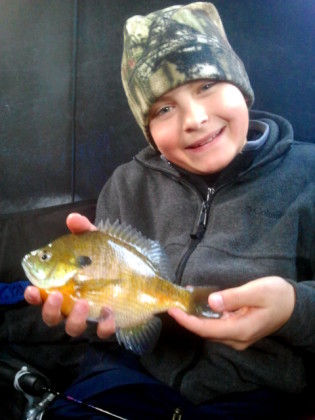 Fishing has been pretty good this year, and we've had some great times on the ice chasing panfish. A trip up north is in the works, so hopefully we'll catch up to a few walleyes. And if you haven't already, be sure to check out our Facebook and Twitter pages for recent reports from the ice.
Tight lines,
Conner