We hit the lake last weekend for a couple days of chasing some bass and panfish. The fish have moved into their summer patterns but there were still a few bass to be had in the shallows.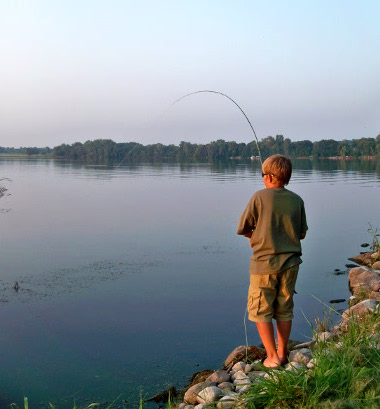 I caught this bowfin on a variation of Rich Strolis' Hog Snare just before dark in the canoe. He put up a great fight on the fly rod.
I caught a good sunrise–but not much else– early the next morning. The mist and the super calm lake made a very picturesque morning.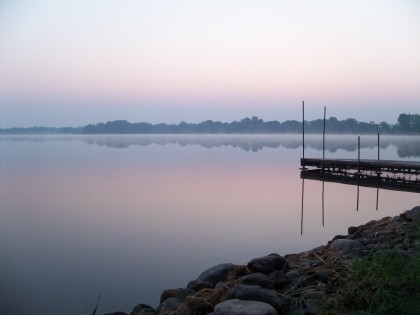 Braden and I got out in the rowboat and fished docks for bass with spin rods later in the morning. He thought he snagged a log on his Rattle Trap, but then it started moving….he managed to land this beast of a 20″ bass after a good battle in the weeds.
We paddled up the creek a few times to the outlet of another small lake searching for some bluegills and bass. Moving water always seems to attract fish, and despite the crazy pressure from the local bait fisherman, the little hole below the culvert produced lots of 'gills on the fly and a few bass. The bluegills were thick and ravenous. Braden rigged up a homemade tenkara rod with a stick and hammered the fish. He got some curious looks from the locals :)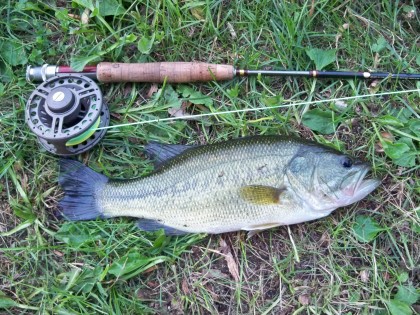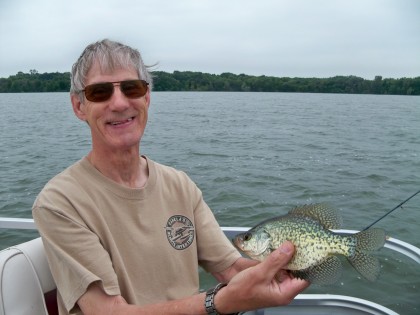 The Bite:
Largemouths have started to move to deeper summertime haunts, but there were still plenty of fish in the shallows on the docks and shorelines, especially in low light. Fish jigs slowly crawled along the bottom in clear water or crankbaits in the murky water
Crappies were in the weeds in 3-8 feet of water
Water Surface Temp was 74
Tight Lines,
Conner