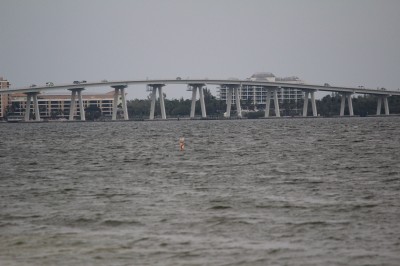 Saltwater fly fishing has always been a bit of a challenge for me. I've fished the salt three times in the Florida panhandle and South Carolina, but only hooked a redfish that popped off after a minute of powerful runs. I was completely out of my element on those first couple trips, staring across a vast bay and into the pounding surf, not having the least idea of where to start or what to tie on. After battling that red, I was hooked, and landing a fish in the salt became a goal that I was bent toward reaching.
Sanibel Island sits about a mile off southwest Florida's Gulf coast. The long, skinny island is known for its healthy population of snook, but spotted seatrout, redfish, and tarpon all swim the waters around the island. We fished Sanibel twice on our week-long adventure in southwest Florida hunting anything that would inhale a fly.
Before hitting the water, we stopped at Norm Zeigler's Fly Shop on Sanibel Island. Norm runs a great full service shop with lots of gear and fly tying materials, along with bait and tackle. I picked up a few materials to tie his Schminnows, a fly he invented seventeen years ago that is deadly on the island's fish, especially snook.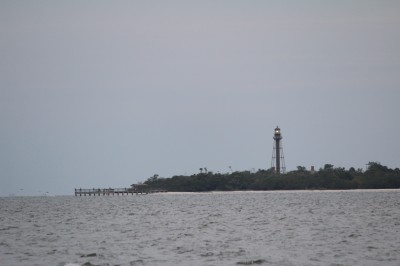 Our first stop was a tiny causeway island between Sanibel and the mainland. A shallow, grassy flat extended from the beach out into deeper water, a perfect spot for seatrout.  Within minutes, Braden had a fish take his #2 Schminnow, but no hookup. I waded knee-deep out into the grassy flat, and the cold, gentle waves lapped against my legs as I searched for signs of life. My six-weight flexed with the strain of the fly line, and I became absorbed in catching a fish, oblivious to the surrounding world.
After a few minutes of pounding the water without any results, I pulled my fly in and started moving down the beach. I noticed a baitfish come flying out of the water, not more than ten yards away. I quickly ran down the beach, stripping out line in preparation to cast.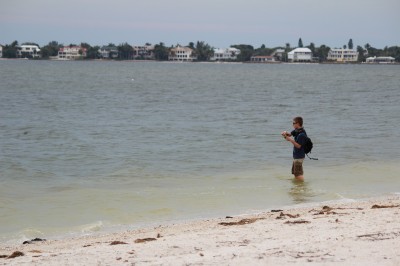 I double hauled into the cold, ever-present Gulf wind, landing my fly about fifty feet into the bay. I started a slow, rhythmic strip-pause retrieve, swimming my Schminnow across the grassy flat, hoping that a trout or snook would intercept it. My line tightened slightly, and I strip-set into a fish. I played the small trout for a moment before beaching it, my first fish in the salt! His spots glowed in the gentle surf, and I admired them for a minute before sending him back into the bay. The fourteen inch spotted seatrout didn't put up much of a fight, but I didn't care. I was pumped to land a fish.
My fly was quickly eaten by another trout of about the same size. I landed the frisky little trout after a short battle and pulled out the Schminnow that he inhaled. I cast my Schminnow back onto the flat, and halfway to shore it got jolted. I hooked into a nice fish, and quickly got him on the reel. I endured a few short runs and headshakes before landing a nice trout around seventeen inches.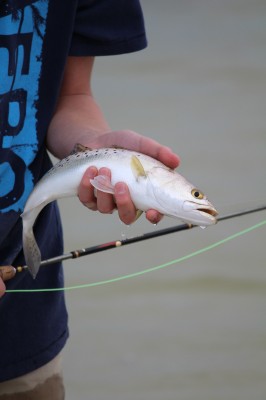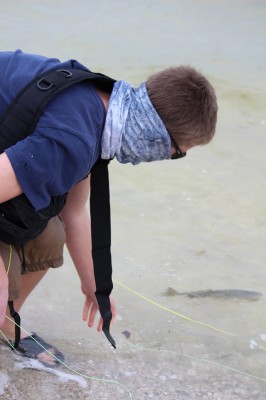 Seatrout look almost like a brown trout, but aren't actually related to trout at all. They are a type of drum, in the same family as redfish. These trout had some cool spots and wicked canine-like teeth. Just like that the fishing shut down. We tried the same techniques and spots but to no avail. One of the highlights of the day was seeing a dolphin cruise along the beach not more than 30 yards out. It was pretty cool to see a dolphin in his own element, chasing the same fish we were after.
A few days later, we fished the estuary along the Wildlife Drive in the J.N. "Ding" Darling wildlife refuge. Nothing took our flies in the hour or two that we fished in the evening, but it was still a great day out in Creation.
Tight Lines,
Conner