Whenever I think of fly fishing in the Smokies, I think of dry flies. Beautiful, pure wild trout eagerly grabbing a small, well-tied dry in some pocket water. I, like most fly fishers, find dry flies to be one of the most exciting aspects of the game. The thrill of watching a trout rise up to the surface and eat your fly just never gets old. As I looked at it more and more, I realized that the places more cherished, talked about, and dream-inspiring than any other fishing destinations revolve around dry flies. For me, the Smokies have always been a fly fishing dream, and maybe that is why.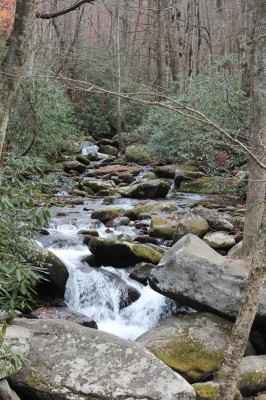 On the last day of the trip, we experienced some dry fly action. The target was a small rainbow trout stream with some awesome plunge pools. The weather had warmed up enough to bring out a small hatch of giant October caddisflies. If we were going to get any dry fly action, this was going to be the day. Braden and I got in at a small stone bridge and started the climb downstream over the rugged terrain. Almost immediately, Braden tied into a small rainbow on a #20 pheasant tail.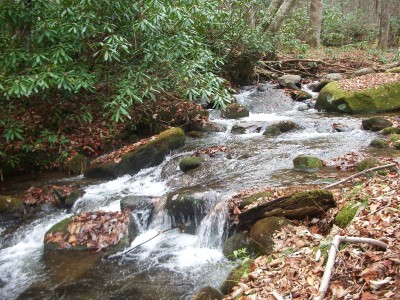 As I waded downstream, I spotted a pool on the opposite bank that just screamed trout. A plunge pool flowed under some overhanging brush and rubbed against a large boulder, creating a nice dark hole. I got into position downstream and carefully placed my orange stimulator at the head of the pool. As the stimmy drifted through, a flash of silver rose from the depths, but the trout missed my fly. The next cast produced a violent slash, and a beautiful six inch wild rainbow was soon in the net.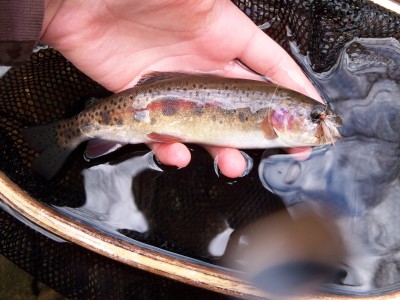 Braden and I continued to pick up fish in almost every pool. A few trout took our pheasant tail or Greedo BWO droppers, but most crashed the dry flies. We could have gone forever. Around each bend, a seemingly-endless series of plunge pools full of good trout lies cascaded down the mountain. Casting was difficult in the canopy of rhododendrons that crowded the creek, but a well-placed cast was usually rewarded with a wild rainbow.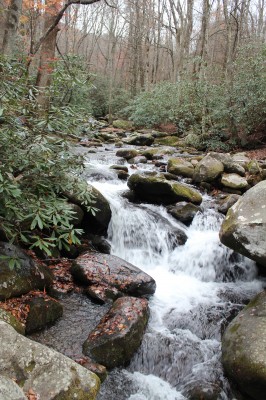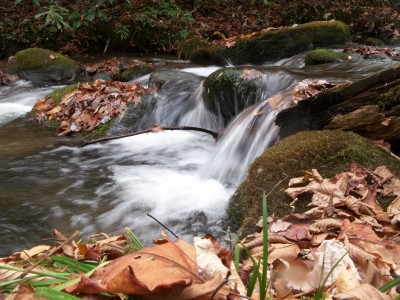 We moved on to another spot further downstream. A lot of the trout were a bit too small to take down my #12 stimulator, so I switched to a #16 tellico-style dry, which quickly got a splashy rise from a 4″ rainbow. The bows were wild and ruggedly beautiful, kinda like the streams they live in. Braden's Adams Wulff variation got some attention, too. He caught around seven more in the last hour of the day, all wild rainbow trout ranging from four to ten inches. Braden found one particularly good pool at the bottom of a four foot waterfall, where he pulled out a few rainbows from the current seams.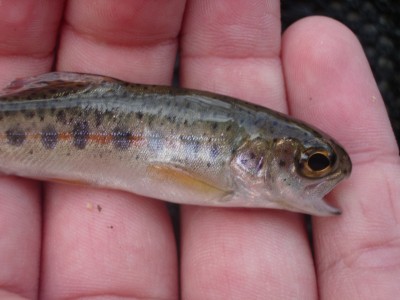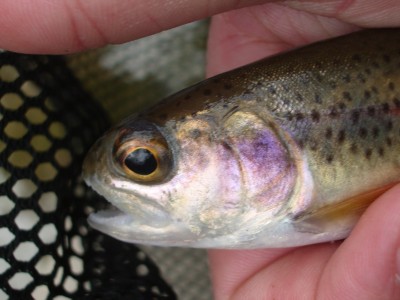 It was a great end to an awesome trip. Winter is here in Minnesota. It's time to tie some flies and restock the boxes. Ice fishing will be here soon, and hopefully we will get some solid ice this year.
Tight Lines,
Conner