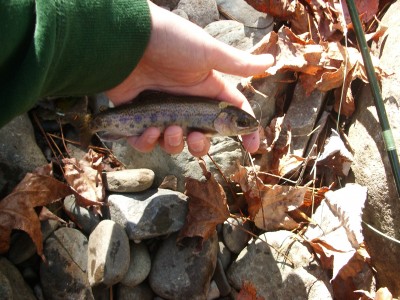 Today Braden and I fished a stream in the Little River watershed. It was still pretty cold, so we tied on tungsten hare and coppers to get down to the fish followed by Chocolate Greedo droppers, all under an indicator. Braden caught two scrappy rainbows on the Greedo, one at about 6″ and the other a little baby 4 incher, but that was all the action for the day.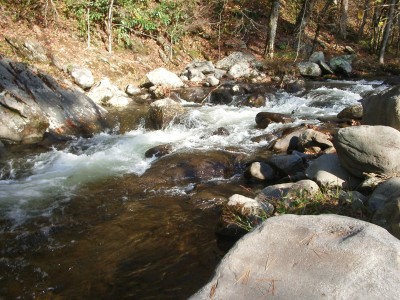 Fishing was slow in the colder water. I fished for about two hours without even a bite. I found myself wanting to fish the deep bend pools with undercut banks, more like the brown trout water I'm used to back home, rather than the fast seems and pockets that these rainbows seem to like. Lost a few flies, but still had a fun day on the water.
Like all Smokies streams, the water was beautiful. The creek had a lower gradient, but still had some awesome falls. Great day to be on the water, even though the fishing was slow.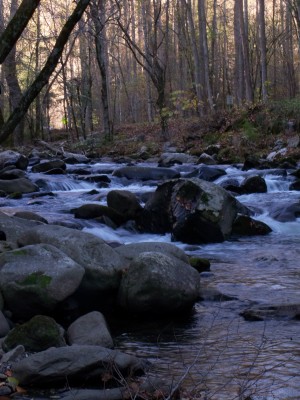 Conner