Today Braden and I hit Lake Taneycomo, Missouri's portion of the legendary White River system. If you're not familiar with Taneycomo, the "lake" is actually a tailwater flowing from the massive Table Rock Lake. Taneycomo is famous for its monster browns and rainbows, but is subject to an unpredictable generation schedule from Table Rock Dam. High generation makes wade fishing very difficult, if not impossible. We passed up the "combat" fishing at the hatchery outlets and found some solitude further downstream. We were greeted by a gentle Taneycomo at low generation and a multitude of visible trout.
I started by tossing some streamers. I tied on a small beadhead chickabou bugger style fly and quickly found a willing rainbow. It wasn't a bad fish at around twelve inches, but it was nowhere near the size Taneycomo is famous for. I played with a few different nymph rigs and hooked a few fish, but didn't land any. A few midges started hatching later in the afternoon. Midges are the bread and butter on Taneycomo, which gets midge hatches almost every day.  Braden tied on a cdc midge and nailed a nice rainbow around the same size as mine.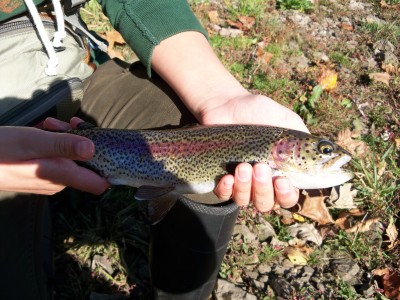 They started running water on us later in the afternoon, so we packed up and hit the outlets, which had emptied out a bit by then. Surprisingly, I got old outlet number three all to myself. I hooked a few rainbows on a scud, but nothing stuck. Braden caught the fish of the day, landing two nice browns in the fifteen inch range on a hare and copper.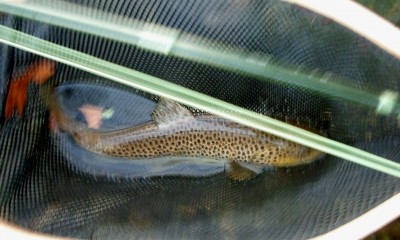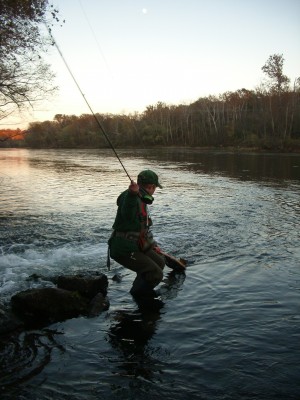 Today was tough, but fishing on the White is always a fun experience. Next up we are headed east for some mountain fly fishing to wild rainbow trout in the Smoky Mountains.