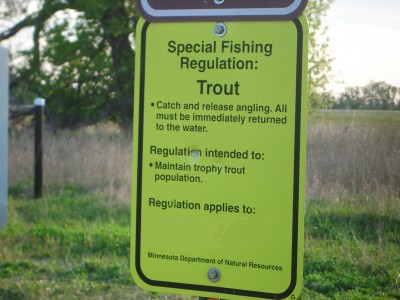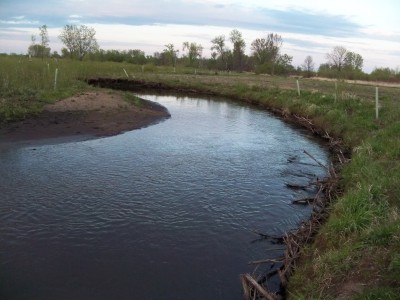 The stream we fished today has undergone heavy habitat improvement by the DNR and TU in the past couple of years. The river has a small wild population of trophy trout, with some monsters up to thirty inches! Thirty years ago, there were no trout at all in this stream due to development and poor land management practices, but now the trout have returned and are even reproducing. This shows just how important organizations such as TU can be. Almost all the stream is protected by special catch and release regulations. The stretch that we fished was part of a big project by TU that rechannelized about a mile and a half of stream that was previously a ditch. As you can see in the picture they did a great job.
There were tons of midges and caddisflies in the air, but oddly enough there weren't any fish rising. Grandpa and I didn't get any action with our nymphs, but Braden hiked upstream and caught a big 16″ brown on a #14 hare and copper. This is the biggest brown so far this season. It is really cool to see all that habitat improvement at work. It is a new stream.
After the river, we headed to a pond in search of some bluegills. It was Grandpa's birthday today, and he caught a bunch of fish. Didn't catch anything big, but it was still fun.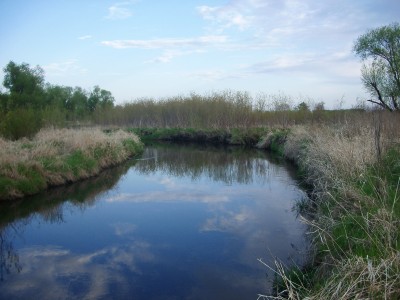 Tight Lines!
Conner